Tim Moore
from Pastiche Modern Eatery
Fried Avocado With Chipotle Aioli
Posted: 09/18/2013
INGREDIENTS:

For the fried avocado:
3-4 ripe hass avocados
1 cup all purpose flour
1 tsp salt
1 tsp pepper
1 tsp cayenne
1 cup panko bread crumbs
1 cup soda water
vegetable oil for frying
For the chipotle aioli:
1 cup mayonaise
juice and zest of 1 lemon
2 chipotle peppers in abobo
1 garlic clove minced
salt and white pepper to taste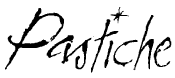 INSTRUCTIONS:

For the fried avocado:
Cut avocado in half, take out the pit and cut each half into eight equal slices.
Mix the flour and spices in one bowl, place the panko in another bowl and the soda water in a third bowl.
Working in batches, coat with flour then submerge in soda water then coat with panko.
Heat oil in a heavy bottom pot to 375 degrees fry avocados 5-6 at time and drain on paper towels.
For the chipotle aioli:
Place all ingredients in a food processor and puree.
Cook Time: